Vijay is an accomplished Quality, Regulatory & Analytical professional with about 40 years of rich experience of working for highly reputed Indian & Multinational Pharma firms like Unichem, Ranbaxy, Sun Pharma , Lupin, IPCA, German Remedies  in  Sr positions like EVP, Director & GM- Quality & Regulatory. He has led from front for several successful regulatory inspections including US FDA, MHRA, WHO, EDQM, ANVISA, TGA both for Drug Products & API's.
Since 2013, he is running his own Pharma Consultancy called TRAC offering specialized services globally, for cGMP Training, Regulatory Filings, Auditing & Compliance. His current clients include reputed pharma companies based in India, China, Bangladesh, Turkey, US, Europe, Malaysia etc..  He is a frequent international trainer on several cGMP related topics.
He is the founder President of 'Society for Pharmaceutical Dissolution Science'. He is currently working on the board of Directors of ISPE-India. IDMA has conferred upon him an 'Outstanding Analyst Award 2011' for his contribution towards pharmaceutical analysis. He has also published articles on cGMP related topics like CAPA, OOS, QbD & cGMP in reputed journals/books. He is M.Sc. by Research in Organoanalytical Chemistry from Mumbai University. He has a good Microbiological background too.
Email: vukshirsagar@gmail.com
Dr. L. Ramaswamy – Hon. General Secretary Managing Director,
Sotax India Pvt Ltd, Mumbai
Dr.L.Ramaswamy, A Graduate in Chemistry with post graduation in Marketing and Human resource Management  and a doctorate  in Business Administration, has been working with Indian Pharmaceutical Industry in various positions for more than three decades. During the tenure he had the opportunity to represent his organization in many platforms and one of which was representing the India Delegation to Canada organized by Government of India during 2007. Currently he works as the Managing Director of Sotax India Pvt Ltd, a fully owned Subsidiary of Sotax AG, Switzerland and also is the General Secretary of Society for Pharmaceutical Dissolution Science.
Email: Lakshmanan.ramaswamy@sotax.com

Mr. R. S. Pal
Vice President – Technical & Support,
Sotax India Pvt Ltd., Mumbai
Mr. R. S. Pal has basic qualification and training in Electrical & Electronic Engineering. He has more than 25 years of experience in Pharmaceutical industry. He has been actively involved in various types of equipments used in Pharmaceutical Industry. Presently, he is the Vice President – Technical & Support at SOTAX  India Pvt Ltd. He specializes in Dissolution equipments, particularly the Flow Through Cell(USP IV apparatus).
Email: pal.ramsingar@sotax.com
Dr. (Mrs.) Abha Doshi
Principal,
MET Institute of Pharmacy. Bandra(w)
Dr. Abha Doshi has completed her B. Pharm. and M.Pharm. from Dr. H.S. Gour University, Sagar (M.P.) and Ph.D. from C.U Shah college of Pharmacy, S.N.D.T. Women's University.
She has presented her papers in various international and national conferences. She also has many publications in national and International journals. Dr. Abha is guiding many M.Pharm students in their research work
Email: abhad_iop@met.edu

Suhas Yewale
Associate Director Techno Commercial,
Sotax India Pvt. Ltd., Mumbai

A meticulous and versatile pharma professional, holding rich experience of 28+ years in Analytical Research and Development for Pharma industry. Proficient in analytical R&D and Method Validations for generic formulations of various dosage forms. He has supported analytical method development and validation activities for more than 70 ANDA's and EU Dossiers.
Suhas is currently serving as an Independent Analytical Research and Development consultant to Pharma Industry and SOTAX India. He is also one of the founders and Trustee Member of "Society for Pharmaceutical Dissolution Science (SPDS)
Email: Suhas.Yewale@sotax.com

Dr. (Mrs.) Mala Menon
Adjunct Professor – Dept of Pharmaceutics,
Bombay College of Pharmacy
Dr (Mrs) Mala D.Menon is the Professor of Pharmaceutics, Bombay College of Pharmacy, Mumbai She joined BCP way back in 1987 after working with pharma Industry for 2 years
Her research areas are delivery systems, Nasal & Pulmonary Drug Delivery systems, Probiotics, Novel vaccine delivery approaches, Enzyme delivery systems, Dissolution rate test evaluations.
She had handled many research projects from Govt.- from AICTE, UGC, BRNS, Mumbai University ; and Industry sponsored from  Yash Pharma, US Vitamins, Mother Dairy, Hansen Probiotics,  Glenmark,  Famy Health Care, Abbott India, Getz Pharma.
Email: maladmbcp@gmail.com
Dr. Krishnapriya Mohanraj – Executive Member
Prof. Krishnapriya Mohanraj is Professor and Head, Department of Pharmaceutical Analysis, at Bombay College of Pharmacy
She completed her M Pharm and PhD (Tech) in Pharmaceutical Chemistry at Institute of Chemical Technology (formerly UDCT), Mumbai.
She was selected for the UKIERI Indo UK Staff Exchange Program at Kingston University by the British Council (2011-12 award).
Her expertise includes Computer aided drug design, synthesis and pharmacological evaluation, Enzymatic resolution, Bioassay guided fractionation of herbal extracts, Chiral chromatography, Bioanalysis, In vitro analysis, LC-MS/MS studies, Structural Elucidation, Impurity profiling and development of stability indicating methods.
She has undertaken many research projects and industrial collaborations.
Email: krishnapriyamohanraj@gmail.com
Mr. Amol Yelgaonkar is currently heading Quality Assurance and Medical Regulatory Affairs of Piramal Healthcare's Consumer Products Division. Responsible for overall Quality Operations and Medical Regulatory Affairs.
Prior to this he has worked with Themis Medicare, Unichem Laboratories, Glenmark Generics, Nicholas Piramal and Searle India Limited.
In his previous organizations, he has successfully set up or elevated Quality Operations. He provided training and guidance to all manufacturing sites and lead various regulatory inspections. He was responsible for vendor management, market complaints and other quality management systems. Also responsible for packaging development activities and monitoring the clinical, bio equivalence studies through site and data inspections to ensure that they are operating in compliance with cGCP.
He has around 24 years of experience in Quality Control, Quality Assurance, BE studies and Auditing. Wide knowledge of method development, validations, and laboratory set ups, now leading the Quality and Regulatory Operations. He has also handled many inspections from major regulatory authorities like USFDA, MHRA, EDQM, ANVISA, WHO. He is experienced in auditing manufacturing sites of API / formulation, KSM vendors, third-party and loan licensing sites and CROs for BE studies. Experienced in handling CMC queries and deficiencies from regulatory authorities like FDA, TPD, EDQM, MHRA and customers.
Email: amolyin@gmail.com
Pharmacist with over 23+ years of progressive experience in Pharmaceutical Quality Assurance, Quality Control, Regulatory affairs, Manufacturing of formulations/API's/Biological, Contract Manufacturing and Pharmaceutical Technical Consultation,(Reg. affairs, Product Development and Quality), Research and Pharmaceutical Education.
Experienced Quality Auditor and has good Knowledge and know-how of Quality audits at site functional level and corporate Quality Management level. Have proven track record in technology transfers for Pharmaceutical Formulations/sterile Injectable products in contract manufacturing operations, experienced in setting up of quality risk based approach for facility design for various BCS class II and Class IV drugs. Currently technical Consultant to USP Rockville for trainings and Pharmaceutical Educations.
Email: rnandanvenkat@gmail.com

Dr. Nandakumar Chodankar 
CEO, Asolution Pharmaceuticals Pvt. Ltd.
Dr. Chodankar has over 30 years of industry experience. After acquiring his Bachelor's, Master's and eventually his doctorate in Chemical Technology from the prestigious UDCT, Bombay, he began his career as the first employee of Sekhsaria Chemicals and was eventually promoted as CEO and MD. After successfully growing the company for 26 years, it was acquired by the prestigious Watson Pharmaceuticals who retained Dr. Chodankar as the President (API – India). He then became the Chief Mentor and Executive Director at Shasun Pharmaceuticals and later also worked on creating the Pharma business of Excel Industries Ltd., as their Group CEO – Pharma. Over the years, Nandkumar has filed several patents, DMF's, Dossiers, ANDAs and has extensively lectured and trained on Quality Assurance and Management on the Global Platform. He was also Director on Board and Volunteer with Drug Information Association for over 15 years.
Email: nandkumar.chodankar@gmail.com
 Mr. S. R. Vaidya 
Director, Bliss GVS Pharma Ltd;
Resident Director, Synergy Pharma Formulation Ltd,Mumbai
Mr. Vaidya is science and management graduate from Mumbai University in the early sixties. He is Associated with Indian Pharma Industry from 1965 in various positions.
Presently an independent Director in BLISS GVS which manufactures lozenges, pessaries and suppositories for exclusive exports.
He is also a Resident Director in SynergyPharma which is based in Dubai.
A chairman for the Small and Medium Entrepreneurs committee of IDMA for the last decade.
He is promoter member of Society of Pharmaceutical Dissolution Sciences and handling the public Relations for the society.
With over 55 years in the Pharma Industry, have been helping and guiding various organisations and individuals in this field.
Email : chuppa26@gmail.com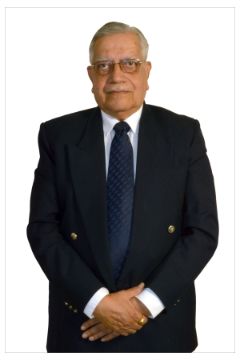 Mr. S. D. Joag – Executive Member
Mr. S. D. Joag graduated in science from Mumbai University in 1967 and has 53 years of vast experience in Regulatory, Quality Control and Quality Assurance in Pharmaceutical industry.
Currently Mr. Joag is Technical Advisor to SynergyPharma Formulations India Pvt. Ltd. which is based in Dubai.
Mr. Joag was National Honorary General Secretary of Indian Pharmaceutical Association (IPA) established in the year 1939 for 12 consecutive years during 2004 and 2016. He was CEO India counterpart of FIP 2011 which was held in Hyderabad. He was instrumental in the organization of AAPS and EDQM programs in India regularly. He is Fellow of Indian Pharmaceutical Association since 2002
Mr. Joag was associated with Indian Pharmaceutical Congress Association and organizing Indian Pharmaceutical Congresses of 1998 and 2006 at Mumbai. Currently he is a special invitee of IDMA Executive Committee and an active member of Society of Pharmaceutical Dissolution Science (SPDS) handling Public Relations.
Mr. Joag has participated in various technical seminars as speaker and made presentations on various aspects of quality control and quality assurance in continued education programs. He was instrumental in setting microbiology laboratories at Bombay college of Pharmacy and a Bulk Drug manufacturing company A Solution Pharmaceuticals Pvt. Ltd.  
At the age of 74 he believes in learning and sharing knowledge of science.
Email: sdjoag@gmail.com